Assess risks to prevent and solve cyber attacks
The frequency and severity of cyber-attack threats are continually increasing. The new local and global models of social, political and economic interaction between businesses, public administration and citizens require strategic attention and immediate interventions to guarantee the security of data and information.
A complete cutting-edge approach
BV TECH holistically addresses the Cybersecurity management process: from the assessment of technical and organizational risk to the design, implementation and management of security systems for risk minimization, availability and a correct functioning of complex systems.
Over twenty years of experience based on the highest industry standards
BV TECH believes in innovation and young talents. It collaborates closely with the best academic and post-academic training courses and the best international universities and research centers to be a cutting-edge protagonist.
Every year, BV TECH supports significant investments in order to improve products and solutions in the professional training of people and in the development of a national and international culture of Cybersecurity.
The best Italian working group specialized in Offensive Cybersecurity.
A team of professionals and analysts who are constantly updated on technologies.
An innovative hub for Threat Intelligence, Incident Management and Security Operations Center services.
The ability to collaborate with central and local institutions and with critical state infrastructure.
Security Operation Center
Collection, normalization and correlation of the logs produced by customers' assets. Identification of alerts or anomalies in the functioning of systems or in user behavior which need to be further investigated to exclude the possibility of a cyber-attack.
Adaptive protection for web applications and APIs.
Malware protection by using advanced zero-trust network segmentation.
Immediate protection against complex and massive DDoS threats with the implementation of multi-level solutions based on three different Clouds that were designed for this purpose.
Identification of alerts or anomalies in the functioning of systems or in user behavior which need to be further investigated to exclude the possibility of a cyber-attack.
Managed Security Services
Management of security equipment, based on the specific needs of large organizations, starting from specific commercial negotiations and/or Public Administration tenders.
Operational support for certifications, business continuity and disaster recovery.
Digital evidence research and analysis in investigation and incident procedures response.
Highly specialized professional services, performed by Security Analysts, with the aim of providing our customers with detailed knowledge of the security status of their ICT systems.
Training courses, specialization and exercises for all company roles.
Secure communications solution with military-grade encryption.
Spinoff anti-fraud solution from the Polytechnic University of Milan.
Software platform to deceive, detect and defeat cyber attackers.
This is a platform that was developed to immerse yourself in simulated and realistic Cybersecurity scenarios.
Secure cross-platform video conferencing application.
360° mobile safety and protection.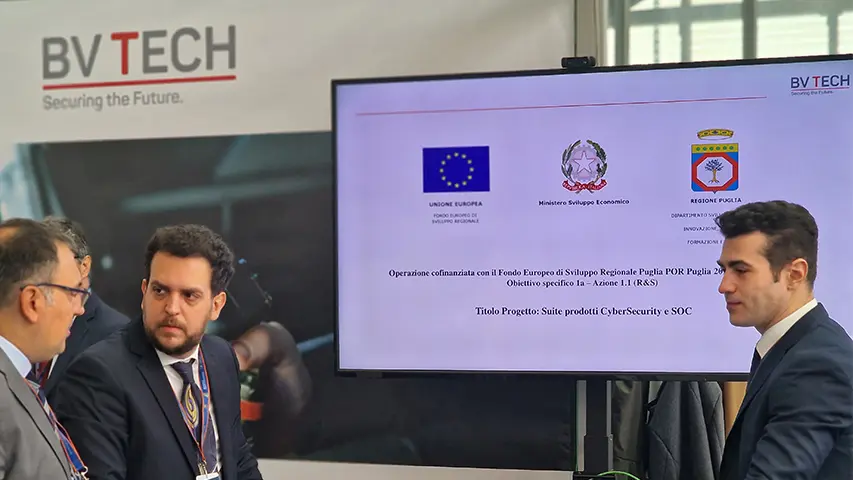 Cybersecurity and SOC Suite of services
Research and development activities with the involvement of MIT in Boston and UNIBA.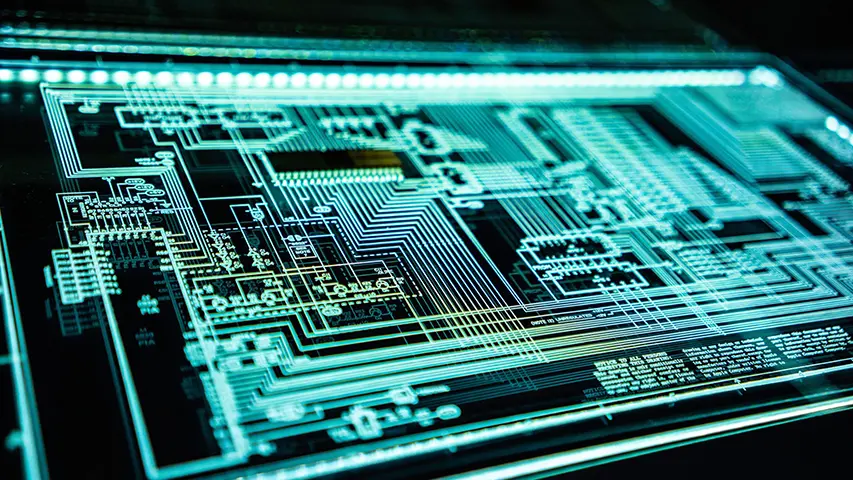 Competence Cyber Center 4.0
A highly specialized competence center born from the National Industry Plan 4.0.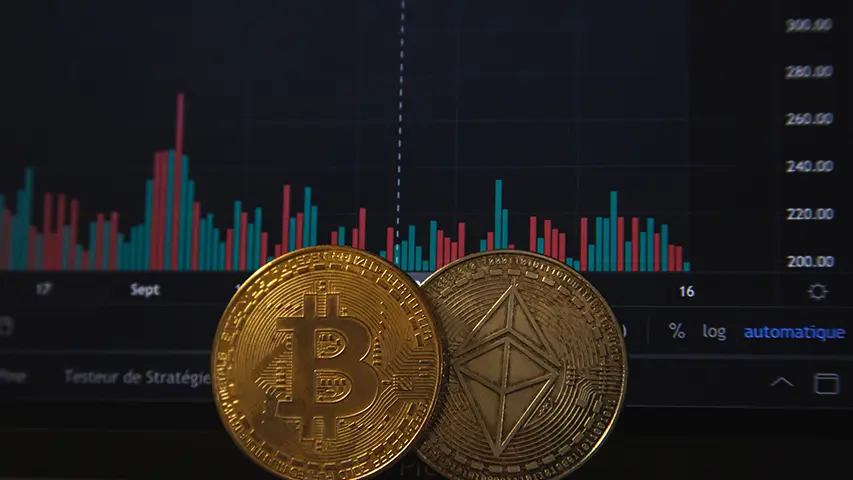 Banksealer and Maire Tecnimont
Secure check to avoid fraud and cyber threats.
MILAN:
Piazza A. Diaz, 6
20123 Milano
Tel.: +39.02.8596171
Fax: +39.02.89093321
Via delle Coppelle, 35
00186 Roma
Tel.: +39.06.6893461
Fax: +39.06.6893718
BV TECH S.p.A. | tax code and VAT number 05009770966 - info@bvtech.com